Welcome to Asia's largest hotel supplies exhibition, the exhibition brings together our country, the United States, Italy, Germany, France and so on more than 20 countries hotel supplies exhibition, the exhibition this year set a 32, 280000 square meters, eight product display area. We will be more efforts, continue to make our world region the largest and most products hotel supplies exhibition. We sincerely invite domestic and foreign hotel supplies manufacturers for the exhibition, and invites hotel procurement staff and dealers, agents at the appointed time to visit, order.
A, the exhibition schedule
A.On December 9, 2016-11 companies to report for duty; (between 9 am and 5 PM);
B. solstice December 12 to 14, 2016 merchants to negotiate orders;
C. on December 14, 2016, 4 PM move-in.
Second, the international standard:
1.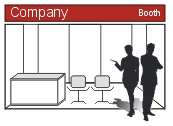 Each standard booth of 9 square meters, charge 7800 yuan, (area A number from 1 to 5 charges 8800 yuan).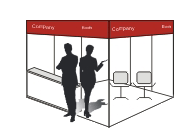 (Angle charge 20%) within the booth with a table and two stools, a light tube, a power supply socket, lintel board bearing the company name.
2.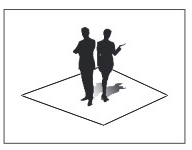 Light in the booth, every 9 square meters, the fee of RMB 7400 yuan, area A number from 1 to 5 charges 8400 yuan), 36 square meters of the, don't deserve any equipment. The other to the hall management fees paid to build 30 yuan per square meter, pay to the pavilion electric box and electricity bills.
3, the bearing load:
On the first floor exhibition hall and the outdoor show shall not exceed 5000 kilograms per square meter; A zone and B zone above the first floor hall every square metre is no more than 1350 kg and 1350 kg respectively, the outdoor green space and large vehicles parking lot shall not exceed 3000 kilograms per square metre. Exhibits, that beyond the above load standard ZuZhan should an arrangement with the pavilion in advance, after the pavilion written consent and do safety measures according to the requirements of the pavilion side rear can play. For the damage caused by adverse pavilion facilities protection measures, or due to the layout, destroyed the pavilion outdoors ground of original vegetation, ZuZhan repair responsibility.
1.2 standard booth:
Each standard booth (within the outer size: 3 m x 3 m; size: 2.97 m * 2.97 m) of the standard are in accordance with the following specifications:
1) the company brand (total width is about 25 cm, fascia board with booth except aluminum bar about 22 cm in size) : exhibitors Chinese name and booth number.
2) the booth coaming: standard booth by aluminum bracket (total 2.5 meters high, except for aluminum bar size is about 2.4 meters), one lintel board and three sides coaming.
3) furniture: a piece of aluminum alloy square table, two folding chairs, a wastepaper basket.
4) appliances: with two light tube, 3 a / 220 v (for 500 w in the lighting electricity) power outlet.

Description:
(1) such as exhibitors to order two or more consecutive array of standard booth, unless requested by exhibitors hold don't otherwise designated home contractors will be removed in between the two booth coaming.
2 as exhibitors booth is set by the Angle, only two sides around the body and match with two sides fascia board.

(3) coaming, aluminum bracket, floor, ceiling and pillars and fire sprinkler shall not on any nail nails or add on any device, such as a breach, according to price compensation.
(4) the standard booth configuration all electricity facilities installed in the booth, exhibitors shall not be arbitrarily dismantled or shift, more can't out of the hall.
5] exhibitors must be responsible for maintaining the booth facilities and the lease item intact, if there are any damage, must be responsible for compensation.
Third, the products range

Bring the kitchen food exhibition of equipment and facilities

Chinese and western kitchen equipment, kitchen stoves, kitchen knives, banquet meal furnace, stainless steel kitchen utensils and appliances, induction cooker, snack equipment, bakery equipment, food machinery, refrigeration equipment, refrigeration, fresh cabinet, cling film, preservation of aluminum foil, food machinery, dishwasher, ice machine, water heater, exhaust equipment, environmental equipment, beer

Bring about hotel furniture exhibition

Hotel restaurant furniture, hotel suite furniture, hotel room furniture, sofa, decoration to the hotel mattress, antique furniture, banquet furniture, outdoor furniture, leisure furniture, dining electric, induction cooker, etc

Bring the desktop products exhibition

Stainless steel tableware, bamboo tableware, ceramic tableware, glass tableware, melamine tableware, cooking utensils, alcohol furnace, glassware, glass turntable, treasure, chopsticks

Bring form a complete set of rooms, electrical appliances, titanium and lobby supplies exhibition area

Television, telephone, hotel safety deposit box, electronic door lock, kettle, consumable, room service, diners, control system of the head of a bed, guest room lamps and lanterns, umbrella stand, speech client platform, the lobby signs, palm trees, sculpture decoration

Bring about cleaning and laundry equipment exhibition

Washing machine, polishing machine, machine, electronic c box, suction machine, hair dryer, vacuum cleaners, trash can, dust, floor MATS, detergents, detergent, hand sanitizer, soap machine, dry skin, stone care equipment, clean air machine, laundry equipment

Bring the textile cloth art galleries, uniform

Bedding, table cloth, table mat, napkin, bath towel, carpet, laundry bags, feather products, hotel linen, hotel guest room supplies, hotel uniforms, at a time

Bring about coffee and tea, and food exhibition

Food, coffee equipment, coffee machine, coffee tea set, tea series, wine, spices, health food, beverage, soup

Bring other galleries

Hotel, restaurant series software, POS terminal display system, hotels, conference, entertainment, monitoring systems, induction series products, fitness intelligent devices, media, etc

Bring the SPA area

Health SPA, mineral spring SPA, SPA equipment and products, and sports facilities, care products, aromatherapy massage, bath salts, mineral mud, equipment, sauna equipment, essential oils, etc

Four, catalogue advertising:

Catalogue specification for 16 open, generous, colorful ads every version of 5000 yuan, black and white AD receives 2500 yuan each edition, text ads every version of 1000 yuan.

Five, the enterprise registration participation matters:

1, exhibitors must fill in the booth application form, fax or mail it to my company after company chop.

2, my company received the booth application form, is the enterprises signed an agreement.

3, the agreement is signed, the exhibitors booth fee within 10 days to deal with the 50% as deposit, balance paid two months before the exhibition. Overdue don't pay, undertaking unit does not guarantee confirmation of booth. The booth change please forgive me.

4, enterprises pay the booth, please by bank transfer, by cheque, please fill out to undertake unit name on the cheque, please do not pay in cash and no order cheque. Otherwise, the resulting economic loss shall be the responsibility of the enterprises.

5, gathering units: guangdong fo xing exhibition service co., LTD

Bank: China construction bank, guangzhou wuyang new branches

Account number: 44001400905050077062

Six, to undertake unit address and telephone:

Guangdong fo xing exhibition service co., LTD

Address: guangzhou China road 16, guangzhou military region, film and television building 328 room

Mail editor: 510600

Telephone: (020) 32863137

The true (020) 32863317 020

Contact person: 13535575207 020-32863137 cheng

The booth is in booking...............

Exhibitors please contact me quickly, first register, first to arrange