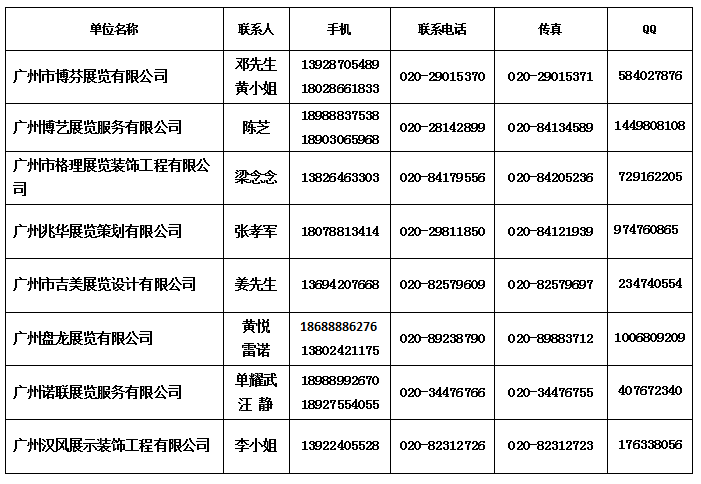 Note: exhibitors who undertake special decoration construction must be in the November 15, 2016, declare to the organizer booth structures drawings. Drawings must be sent to or express delivery (Courier fees by submitting party pays) in order to be valid to the organizer, facsimile and E-mail are not accepted.
Units: guangdong fo xing exhibition service co., LTD
Address: guangzhou yuexiu district of road 16 military command, film and television building, room 328, zip code: 510600
The recipient: Hou Ri Zhang 13426964071
To figure the required information (the information below are need to build official seal, duplicate)
1, "open space booth decoration undertaking" in this manual and the safety responsibility, namely P12 annex 4;
2, the electricity application in this manual, namely P13 annex 5;
3 copies of business license, legal representative, construction unit id and photocopy, special type of construction personnel id card copy and copy;
4, the booth color stereo effect, and is the elevation and the elevation (diagram must write clearly the length, width and height of the booth and all materials);
Figure 5, and electrical layout and distribution system.